A restaurant in Umbria
Il Frantoio (The Oil Mill) in Assisi makes a clear statement in its name. A restaurant between tradition and innovation, research and gastronomic creativity, it is a hub of extra virgin olive oil, a crossroads of cultivars, to all intents and purposes. Here the 'green gold', which has always been considered the dressing par excellence in the Mediterranean diet, becomes an ingredient that can make vibrate every course, thanks to chef Lorenzo Cantoni's food concept. And thanks precisely to the high-quality oil, the Frantoio is listed in the Michelin Guide and recognized as the Best Restaurant in Italy 2022, by the Città dell'Olio association.
Discover Laqua by The Lake, a bistro on Lake Orta
A drawing room of taste
A stone's throw from the Basilica of Assisi, Il Frantoio restaurant is a lounge of taste, where the design of the furnishings blends with the typical Umbrian landscape.
Chef Lorenzo Cantoni is a creative cook, who bases his recipes on a fine selection of extra virgin olive oils. Meals come to life from local ingredients and the flavors and aromas of the season. An extra virgin oil food experience unique in Italy, Cantoni took the recipes away from excessive complexity, offering them recognizable and with an excellent balance of ingredients. Each food is evocative. It is a skillful balance of contrasts. A proper combination which can enhance the local raw materials, from vegetables, meats, venison, to fish, with wise use of aromatic and wild herbs also from the territory.
Thanks to its reputation, Il Frantoio today is also a reference point for high-quality olive oil mills. All the olive mills in Italy aspire to be part of its restaurant recipes, which amounts to a great recognition of the quality of extra virgin olive oil.
Hospitality, a guarantee of the Angeletti family
Nestled in a historic aristocratic home in the heart of the historic center of the city of St. Francis, just a few steps from the Basilica, there is an emotional experience at the Frantoio di Assisi. Starting with the dining room that overlooks the Umbrian valley and offers year-round panoramic views. The dining experience can be complemented by hospitality in the Fontebella Palace Hotel, above the restaurant, in the 18th-century Palazzo Illuminati Benigni. Ristoranteilfrantoioassisi.it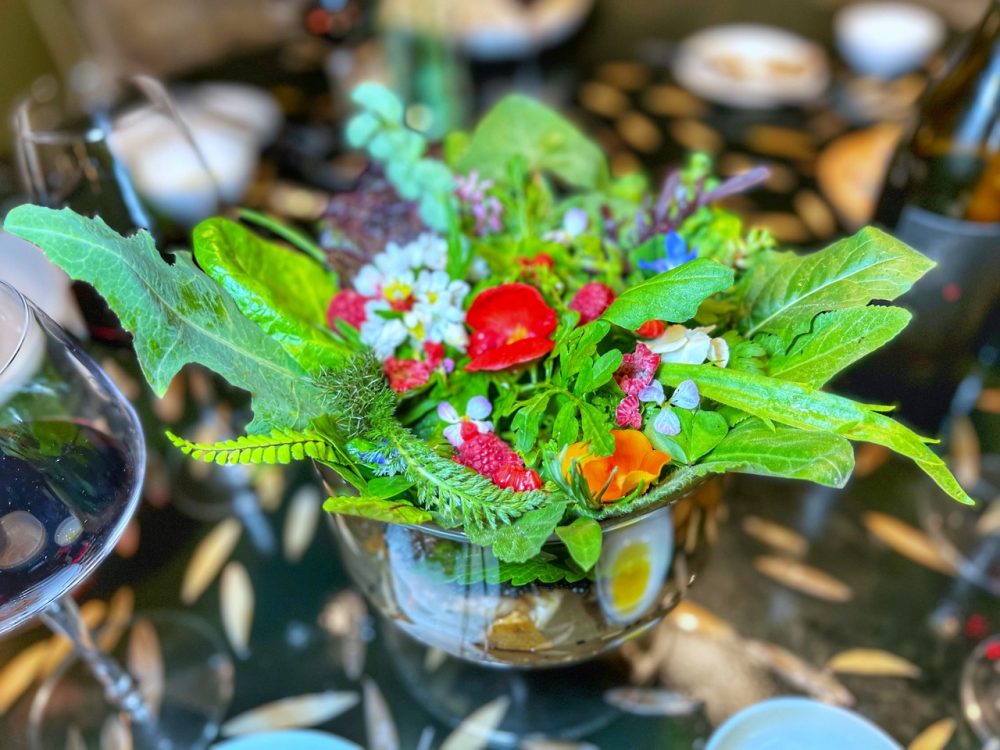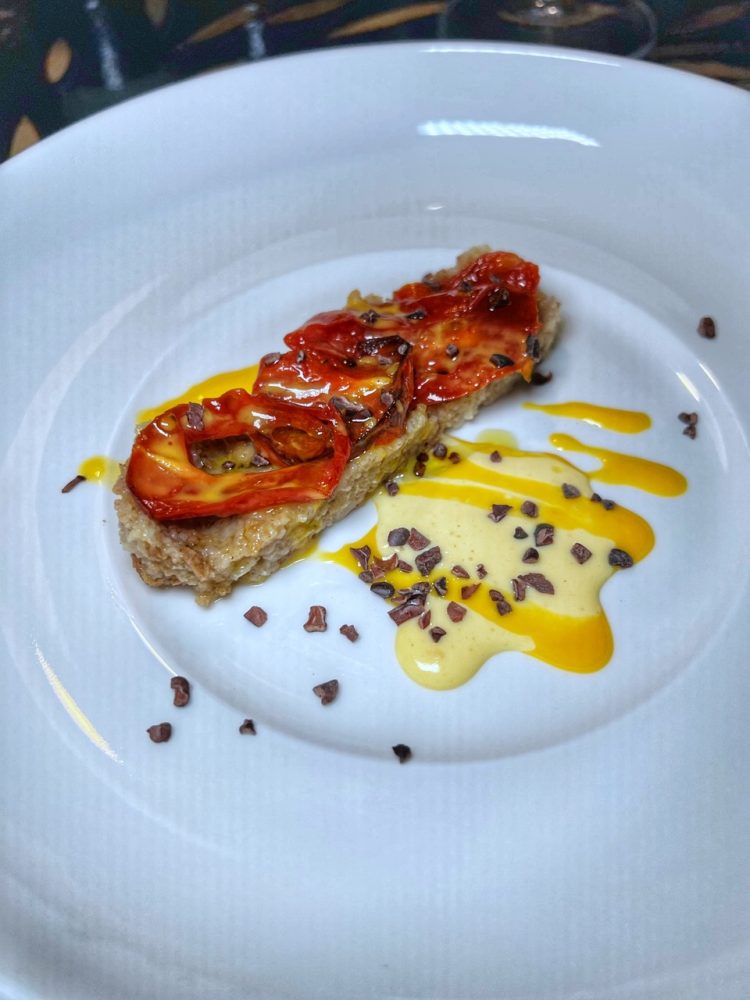 Bread, oil and tomato