Cartier Masse Mysterieuse
The circle has always enchanted us designers, starting from school memories, with the famous "O" by Giotto – a complex operation with an apparent simple result. And it takes us to the macrocosm, where the planets and stars are – in all respects – spherical. It is no coincidence that the wrist watches, during their evolution, have become round, especially for reasons related to symmetry and automatic winding systems: among the most common, the central rotor, invented by Rolex around 1930, based on an oscillating part hinged on a central pinion. A solution that has become standard and equips most modern automatic watches.
Discover the Cartier craftmanship at Homo Faber in Venice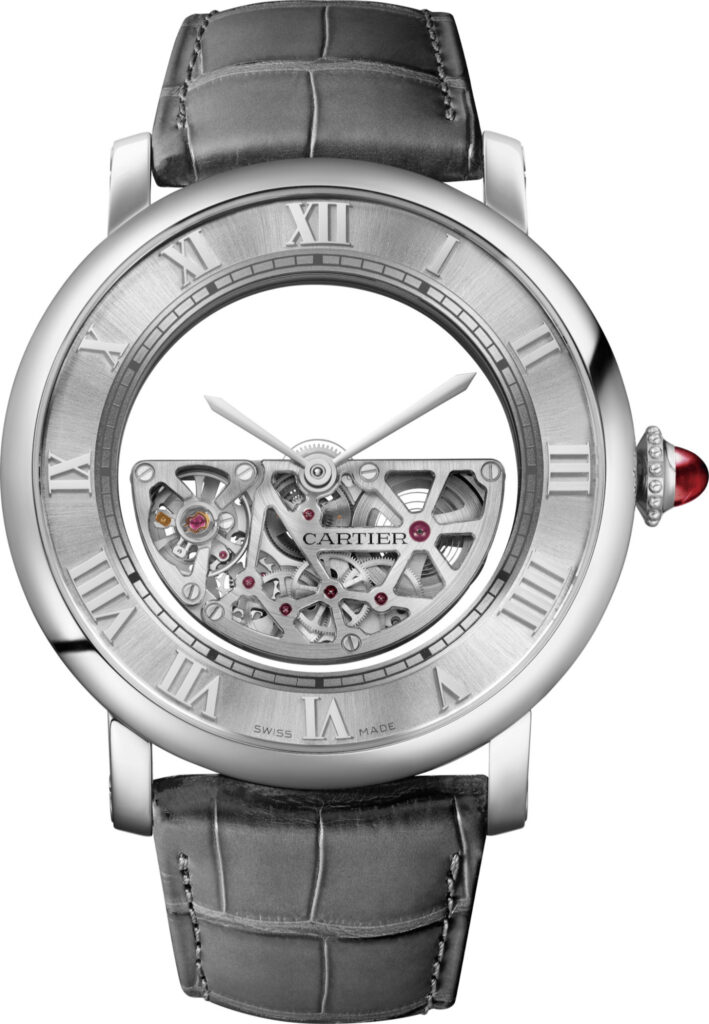 The circle and its interpretation
Actually, the first wristwatches were square: it was a need for style that led to make them different from the round watches, the pocket watches, which belonged to the past generation. Also shapes follow fashion, and today, when round watches are prevalent, the fact of having a square timepiece has become unconventional. Nonetheless, there are many ways and means of understanding the circle in watchmaking. The easiest is to cover it with a dial, but there are more complex and slighter exciting ones, such as that of practicing additions and subtractions using other circles. For example, chronographs show a dial and several subdials to read other time intervals. So, a game of circles on circles. Or by subtraction: removing some of the matter, and showing what is underneath – or what is not, as happens in mystery watches.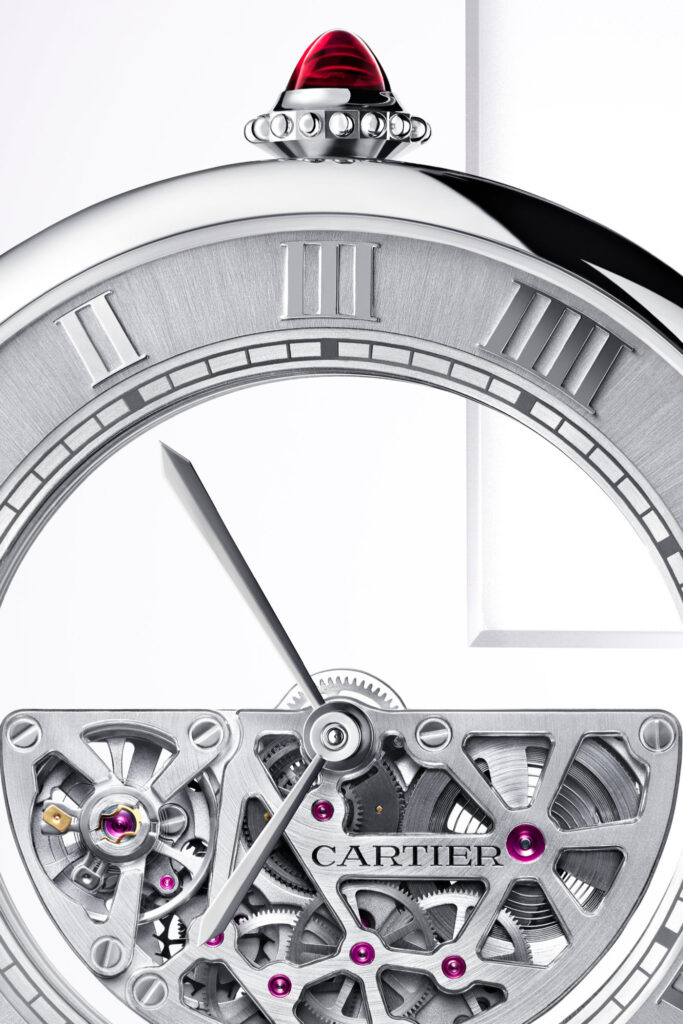 The Mystery Watches
The mystery watch is a very particular expressions of the subtraction of circles from other circles, and few practice this art as does Cartier. In his life, the Parisian jeweler has always loved the concept of see-through, and in the transformation of the Maison from a simple assembler to a manufacturer, he has conveyed to his creations the pleasure of research and experimentation with mystery watches. In a word, mystery watches are those in which you do not understand how they can mark the time. In the mystery watches, the hands are often applied to glass discs driven externally through a cogged ring, and their transparency – fundamental to define the "mystery" – arouses our curiosity. Cartier presented such a watch at the latest Watches and Wonders in Geneva in 2022, and it is a timepiece that also revolutionizes the fascinating world of mysterious watches. The Cartier Masse Mysterieuse has in fact a movement completely embedded in the oscillating mass, and fluctuates freely around the central pin. A real technological wonder that leaves you speechless.
Technique and characteristics
The problem of the coupling of the movement to the hands is what arouses the most interest. That's why Cartier's master watchmakers have turned to a solution used in the automotive sector, establishing a micro-differential that frees the hands and allows them to continue marking the hour without them rotating together with the movement. It took about eight years to make this authentic miracle, but the result, in fact, leaves us speechless. The watch is large in size, in a 43.5 mm 950/1000 platinum case, which is very easy to read thanks to the delicate satin crown dial, decorated with Roman numerals applied in the perfect Cartier tradition. The 9801 MC manufacturing movement, with 43 jewels, offers 42 hours of power reserve. The watch has a water resistance of only 30 meters, but in out opinion they are more than adequate to its features. The Cartier Masse Mysterieuse is a limited edition of only 30 pieces, with prices starting from 250,000 Euros. (Franz Rivoira) Cartier.com